Vireo Partners
Intersoft strives to provide our customers with the best possible Internet solution. Below are a few of our integration and technology partners.

Microsoft Partner Program
The Microsoft Partner Program recognizes a business' expertise, offers rewards for its impact in the technology marketplace, and delivers tools and resources to help a business become more profitable.

Microsoft .Net Framework
The .NET Framework is Microsoft's comprehensive and consistent programming model for building applications that have visually stunning user experiences, seamless and secure communication, and the ability to model a range of business processes.

Cogeco Peer 1
Cogeco Peer 1 is a business level hosting and backbone provider that has 15 state-of-the-art data centers in 12 cities across North America. With currently 10,000 customers wordwide, including YouTube.com, Peer1 has connections to five Tier 1 ISP's and 10G backbone and peering connections with over 500 providers ensuring reliable service.

Comodo
Comodo's range of solutions gives businesses the ability to create online trust through proprietary technology that help e-businesses convert more customers, retain more customers and increase lifetime value. Comodo is the 2nd largest Certification Authority for ensuring Identity Trust & Assurance on the web. Their third generation solutions are setting the standards for Identity and Trust Assurance to ensure both consumers' and business' true e-identity and e-business authenticity. When a consumer sees or an e-merchant displays either a Comodo Content Verification Certificate or a HackerGuardian TrustLogo or a High Assurance SSL Certificate, they know they are assured of complete legitimacy and safety.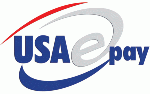 USAePay
Since 1998 USA ePay, a GorCorp Inc. company, has been helping merchants process their credit card and check transactions with speed and security. Currently the USA ePay gateway supports all of the major platforms in the credit card industry and works with some of the leading check platforms. USA ePay was one of the very first payment gateways to become Level 1 PCI [then CISP] compliant with the credit card associations. USA ePay was the first payment gateway to develop "non-username" identification methods used today by most gateways through development tools and API's.

UPS
UPS, short for United Parcel Service, was founded in 1907 as a messenger company in the United States. UPS has grown into a $49.7 billion corporation by clearly focusing on the goal of enabling commerce around the globe. Today UPS is a global company with one of the most recognized and admired brands in the world. They have become the world's largest package delivery company and a leading global provider of specialized transportation and logistics services.